To make it easier for you, you will find two Alexis in our teams.
The first takes care of all the part selling parts, advice and answers to your messages on social networks or by email. Quote, invoice and management of the company and the site.
The second Alexis takes care of all your personalized powder coated products (epoxy and polyester), as well as the mechanical part (fitting tires and shelving your rims).
But we are more than that, basically two enthusiasts, one of cross and supermoto and the other of automobiles, that's why we are developing on these two fronts in order to live and share our passion with you. daily.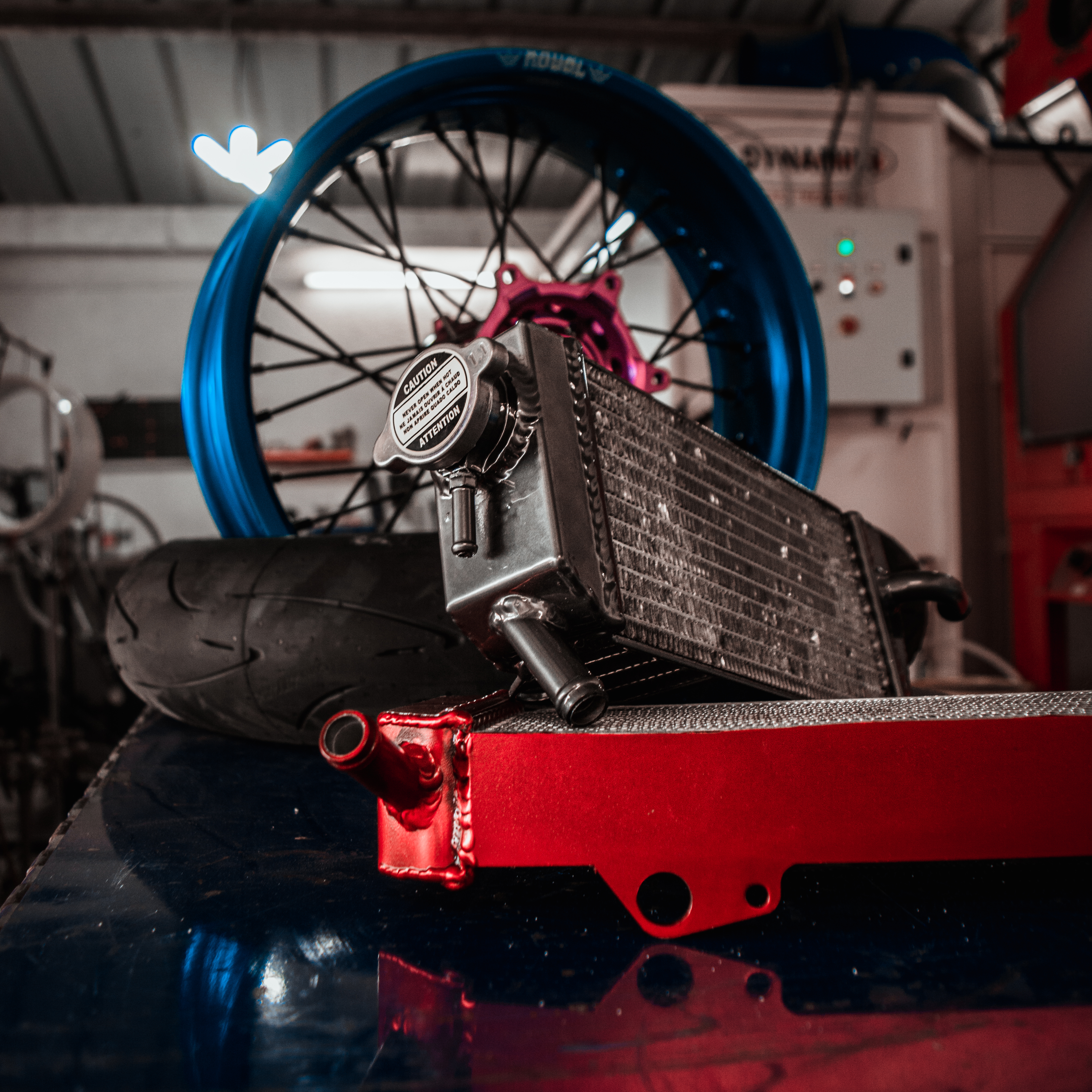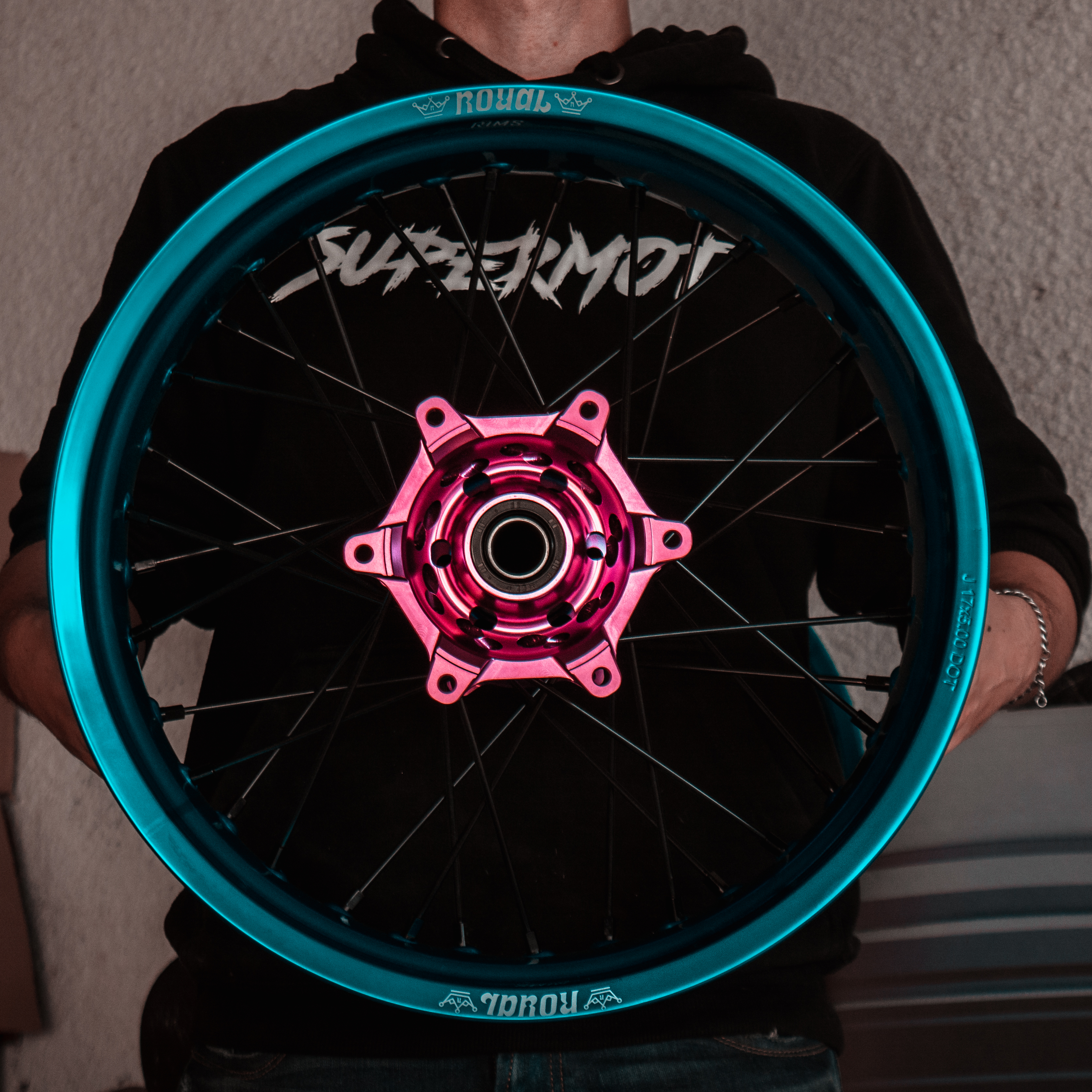 Born in 2018 Royal Motorbike is a wheel brand but also a distributor of the biggest MX and Supermoto brands in the world: Excel, Beringer, Alpina, Motomaster, in short you will find all the products to please your car.
You will find with us what to restore your vehicle from A to Z. From the epoxy painting of your frame to the preparation of your suspensions through the purchase of your engine parts or your motorcycle equipment.
Come live our adventure by following us on the social networks @royalmotorbikefr and @royalepoxyfr

Next door, you will also find Royal Covering, with Hugo who will take care of installing your decoration kits and your car coverings. (@royalcustoms_en)
On the other, Loris at Royal Performance who will work on the engine reprogramming of your 4 and 2-wheel vehicles. (@royalperformancefr)